| | |
| --- | --- |
| Benefits, Services & Fees | |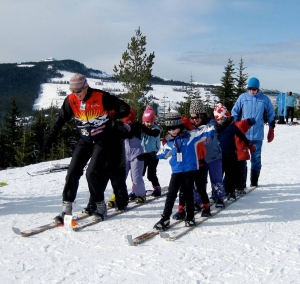 Benefits of Membership
Cross Country Alberta is the provincial sport governing body for cross-country skiing. By being a member of Cross Country Alberta (CCA), through our member clubs, an individual member gets to be an integral part of the cross-country ski community in Alberta. A CCA member also gets to have the opportunity to contribute to the collective strength of Alberta 's cross-country ski community.
The greatest motivation behind people's involvement in CCA is vicariously through their local club, and that is typically done because they wish to contribute to their community.
Cross Country Alberta is only as strong as the membership's collective wisdom and energy. CCA wishes to place and emphasis on the many volunteers from clubs throughout the province that drive the evolution and ongoing development of all our programs. CCA wished to recognize the many volunteers throughout the province, and their efforts to contribute to the sport of cross-country skiing.

Cross Country Alberta Direct Services Provided to Members
Governs and administer the Association
Interfaces with external partners (Alberta Sport Recreation, Parks, and Wildlife Foundation, CODA)
Raises funds for Association functions and programs
Partially subsidizes and operates the Alberta Ski Team, including selection, coaching, training opportunities, and competitions
Develops and maintains the CCA Athlete Development Model
Program design and delivery/facilitation – camps, seminars, etc.
Develops leader training programs, and runs training courses for Coaches and Leaders
Promotes and coordinates the running of the Jackrabbit program for member clubs
Runs training courses for Officials
Coordinates the provincial race calendar
Coordinates the Alberta Cup Series

CCA Membership Fees
Club: $55.00
Adult: $12.00
Teen: $7.00
Child: $5.00
Jackrabbit: $5.00